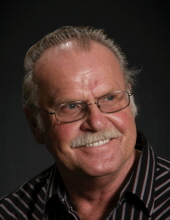 Obituary for Thomas L. Mann
Thomas Lee Mann Sr., age 74, of Cannon Falls, died Thursday, August 3, 2017 at United Hospital in St. Paul, Minnesota.

Thomas Lee Mann Sr. was born on July 3, 1943 in Minneapolis, MN, the son of Clarence and Irene (Collinge) Mann. He moved with his family to Zumbrota where he grew up. He attended school in Zumbrota. Following high school, Tom worked for the Ford Motor Company until he was drafted into the Army. Tom Served in the Infantry in Vietnam from 1965-1967. Upon his discharge he returned to work for Ford where he worked until the early 1970's. Tom was married to Kathreen Meyer in 1975 and they were later divorced. He began working as a truck driver in the mid 1970's and retired from that a few years ago. On April 11, 1999, Tom was married to Janice Nygaard. He was a member of the Goodhue County Sheriff's Posse, and an active member of Urland Lutheran Church.

Tom enjoyed taking care of his horses - showing them all over the country and going on trail rides with his family and friends. He loved racing both dirt track and NASCAR. He went on a few trips to NASCAR races in Kansas City and Las Vegas. Tom also enjoyed weekends at Deer Creek Campground and Speedway, visiting with everyone. He especially enjoyed helping Mike Hernke with his Cancer Awareness Race Car. He enjoyed going out to eat at many restaurants. His favorite was the Corner Bar in Goodhue for the Friday night fish fry. As an active member of the Urland Lutheran Church he often donated his time for different occasions. Most of all Tom was very social and loved to strike up conversations with people anywhere he went and was well known for his sense of humor.

Survivors include his wife Jan; children Thomas Mann Jr. (wife Jessica), Sabrina (husband Chad Horsman); step-children Jay Nygaard (wife Heidi), and Darren Nygaard (wife Jule); grandchildren Aubrey, Colt, Alexis, Abigail, David, Cody, Camryn, Tanner, and Nick; great-granddaughter Aria; sisters JoAnn Loken and Diane Bjorngaard, and many nieces and nephews. Tom was preceded in death by his parents, his youngest son Justin, great-granddaughter McKennah and siblings Arvid, Darlene, Carmen, and Kay.

Memorial services will be held on Friday, August 11, at 11 a.m. at the Urland Lutheran Church. Visitation will be from 4-7: PM on Thursday, August 10 at the Lundberg Funeral home, 5839 Hwy 19 Blvd., Canon Falls. There will also be a visitation one hour prior to the service at the church on Friday. Interment will be in the Urland Lutheran Cemetery. Memorials are suggested to the Urland Lutheran Church Building Fund or the Urland Lutheran Cemetery.
Previous Events
Visitation
Lundberg Funeral Home
5839 Hwy 19 Blvd
Cannon Falls, MN 55009
Memorial Service
Urland Lutheran Church
6940 Co 9 Blvd
Cannon Falls, MN 55009